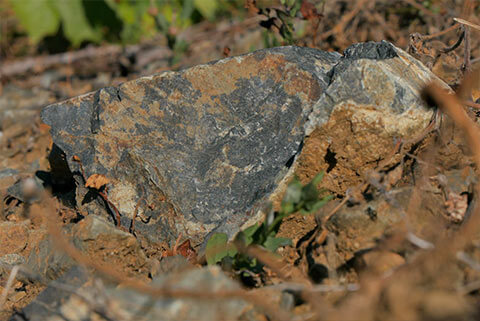 The wealth and geological complexity of the soils, the diversity of its landscapes and favourable weather conditions make the Beaujolais vineyard an ideal place for the production of great wines.

Gamay, typical grape varietie of the region , grow exceptionally well there .
Nestled on the South facing slopes of the Mont Brouilly, our winery and the vines around it have the benefit of exceptional growing conditions due to the optimal sunshine and the famous blue rock , characteristic of Mont Brouilly .
Watching over our vineyard is Le Mont Brouilly . From the summit there are wonderful views over 4 major regions : val de Saône , les Côtes Vinicoles , le Pays des Pierres Dorées and les Monts du Beaujolais.


On its slopes some 330 hectares are devoted to 'le Côte de Brouilly' while all around stretch the vines of the largest production in the Beaujolais region, 'le Brouilly'. Nestled in its South facing position our vineyard and its vines benefit from exceptional growing conditions : optimal sunlight and the blue rocky soil so typical of Mont Brouilly. We are exceptionally lucky with the conditions in which we grow our excellent vines.




''We are exceptionally lucky with the conditions
in which we grow our excellent vines''