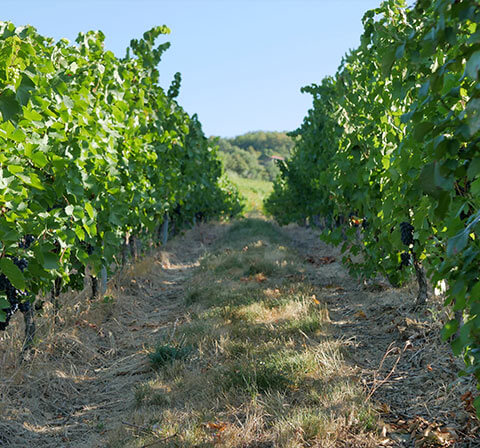 From vine to wine we are constantly seeking the highest quality, striving also to maintain the beauty of our vineyard and the excellence of our wines.

All our wines come from the famous Gamay grape. This fine and delicate variety is the pride of Beaujolais winemakers and expresses itself in many ways according to the rich and varied soils of the Beaujolais vineyards .

Growing on our blue stones of the Côte de Brouilly it offers notes of spicy black fruits, sometimes peppery, as well as a subtle minerality whereas notes of fresh red fruits prevail, especially when growing on the sands and pink granite of Brouilly .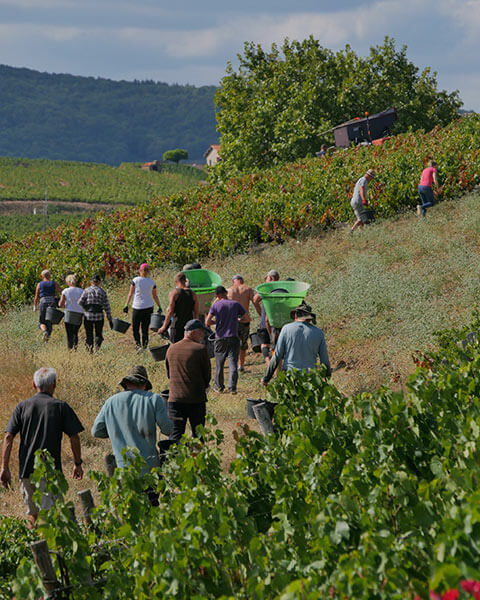 we have been involved in the restructuring of our vineyard for 10 years. It is a necessary step in the transition to a greener cultivation of our vines. Grass is now grown round the base of each vine in order to work the soil structure in a more natural fashion , to limit erosion and above all to boost biodiversity.

All our grapes are hand-picked which makes it possible to keep the bunches intact from the vine to the tank .

Strongly believing in the benefits of the steeping of whole bunches, we adapt our practices to the characteristics of each vintage to best respect the fruits that nature offers us. ''From vine to wine,
we are constantly seeking the highest quality.''



Our wines are matured in very large casks ( foudres ) , imposing oaks barrels which allow the wine to be slowly oxygenated , thus preserving all the flavours and the fruit aromas . Our Cuvées d' Exception are , partly , matured in oak casks too .