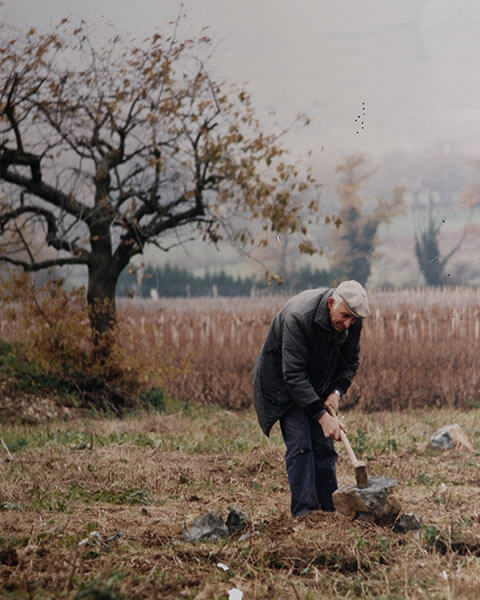 Built on the slopes of Mont Brouilly , our estate is carved into the famous blue stone.

It was in 1967 on the slopes of Mont Brouilly that Annie and Louis Bassy acquired 4 hectares of vines with the strong desire to start their own wine production . This was a daring idea at a time when very few producers owned their owm vines.
From the beginning they planned to sell their wines direct to their clients , aiming to increase the numbers of regular and satisfied customers to the estate .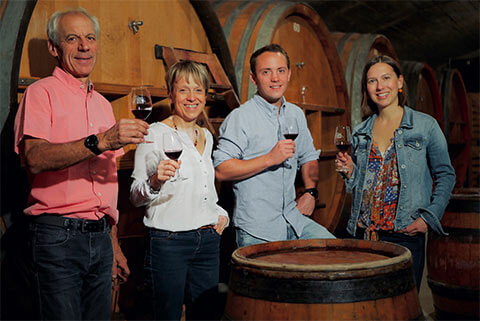 Christian and Dominique then took over in 1993.

Dominique then cultivated the vines like a garden , with meticulous attention to detail and respect for the soil conditions in order to bring out the character of their terrain .

Christiane , after teaching in France and in the USA , wished to start selling the estate wines abroad . The wines were then gradually exported to Great-Britain , USA , Canada , Japan , Northern-Europe and Africa.


Wine tourism was developed : groups of visitors were welcomed , wine club partners were entertained , wine tasting classes were proposed with the aim of making people more aware and more appreciative of the Beaujolais region , its conviviality , its wines and in particular the quality products of their vineyard .
''Our winery celebrated its 50th anniversary
in 2017''
Our domaine which celebrated its 50th anniversary in 2017 , has succeeded in building and maintaining an excellent reputation over the years as well as a bank of loyal clients .

In 2019 , it is now the turn of the 3rd generation, as Jonathan and Chloë take over in order to maintain the reputation of Les Roches Bleues and continue to offer wines of exceptional quality .